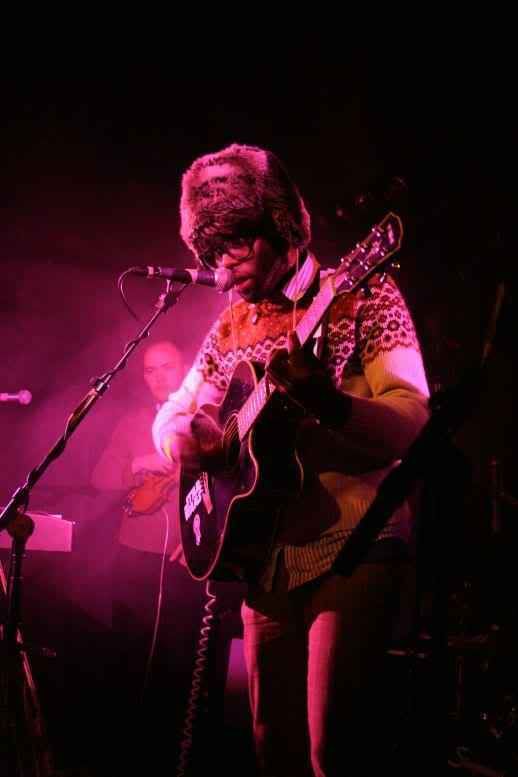 Picture by me, from his gig at Copenhagen club/venue Rust.
It seems we've finally been embraced completely by fall. I already miss summer and the carefree feeling that goes with it. But one should never underestimate the cosyness of a cup of hot chocolate while the rain is pounding away on the windows.
I can't stop listening to artists such as
Emmy The Great
,
Lightspeed Champion
, and, since two hours ago,
Laura Marling
. All of them has such relatable lyrics wrapped in the cutest and catchiest melodies, and God knows I love catchy and melodic. I'm completely envious of their creativity and only dream of ever being able to write like that. It's makes me adore Dev Hynes and it makes me want to BE Emmy or Laura.
And the music is just perfect for a day like today, when you're drinking tea while wrapped in blankets and large scarves.
Emmy The Great - Atoms
Laura Marling - The Captain and the Hourglass
And just because I love when he plays this live:
Lightspeed Champion - Star Wars Medley Live.